Chalmers HK
IK Cyrus 2
Samling 13:10
Endast kallade kan anmäla sig till aktiviteten. 27 personer är kallade.
Logga in här
The ladies take their first point this season!
24 okt, 07:14 0 kommentarer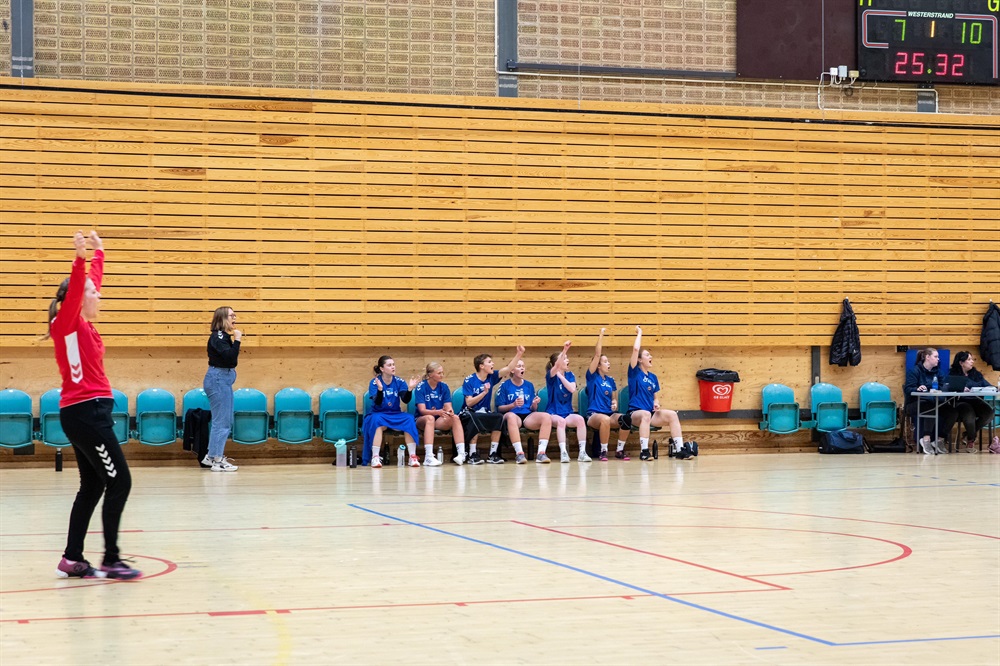 Photo: Ronja Bågenholm Abrahamsson
On the past weekend, the ladies team took home their first well deserved point this season with a draw against IK Cyrus.
In the beginning of the match, Cyrus stays a goal ahead of us most of the time, but we manage to keep a close lead and take the lead in 10th minute of the game when the score is 4:3 for Chalmers. The next minutes are a close game with both sides scoring alternately. We give Cyrus a hard time to play against our defense where we work well together and at the same time manage to make some quick turnover goals. Close to the break, Cyrus is taking the lead again, and we begin the second half with a score of 10:9 for Cyrus. We continue with a relatively even match, however in these first minutes, Cyrus feeds us our own medicine and manages to overrun us in their attack several times. Even though staying close, we hang back score wise for the majority of the half time. In the last ten to fifteen minutes, we find back in our strong defense game and again give Cyrus a hard time to score. Finally, we manage to take the lead with only two minutes left to play, but through a failed attack and a goal through Cyrus in the last four seconds of the game, the match ends with a 22:22 score.
We all felt like we should have won the match, so the spirits were a little low after the match. However, we should be very proud of a good defense job where we only left 22 goals in. And it's our first point of the season after all!
Matchens BOMBER goes to Kajsa who kept the spirit up the whole game and managed to motivate the defense especially in the last minutes with a relentless performance.
We welcome another new face on the field: Linn, who had her first match as a pivot player in our team!
Tabell
Dam 3 Väst Sydost
M
V
O
F
GM
IM
+/-
P
6
5
0
1
148
138
10
10
4
4
0
0
119
77
42
8
7
3
2
2
168
173
-5
8
4
2
1
1
123
102
21
5
5
2
1
2
115
118
-3
5
6
2
0
4
122
130
-8
4
5
1
0
4
87
110
-23
2
5
0
0
5
95
129
-34
0